/opt/ft/core/content_blocks/bootstrap/CMSMoreElements/social_media.tpl.php
Solent Stems Blog - Event and Wedding Florist in Hampshire.
Wow ! another month just flown by! Thank you to all those that purchased their Valentines flowers from your local florist. We know you have many choices when it comes to buying cut flowers.
When buying from a local florist, they'll be no crumpled brown boxes and dry packed flowers!
We always hold back some of our product to monitor quality. Our Naomi red premiums roses gave us 3 weeks! now that is what you call value for money ! Take a look at our photos below!
We are busy gearing up for this years weddings ! so many have been postponed over the last 2 years, this is sure to be a busy year!
We look forward to working with all our couples in and across Hampshire creating their floral visions!
To complete a wedding enquiry form, please click HERE
We also have some Spring Door Wreath Workshops planned and you can see the dates and details HERE
These will be held in Lee-on-the-Solent in Hampshire.
We look forward to Spring ! shhh do not tell the other seasons ! New life, warming sun and bright blooms emerging through the wintery soil.
royal_slider_gallery_71280-
Spring Door Wreath Workshop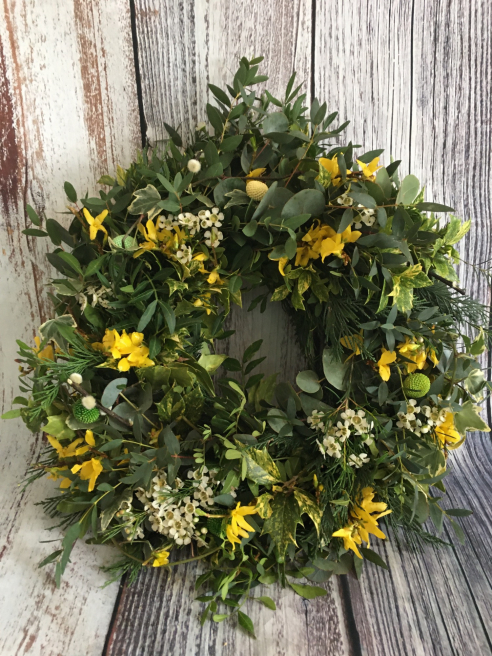 Spring Door Wreath Workshop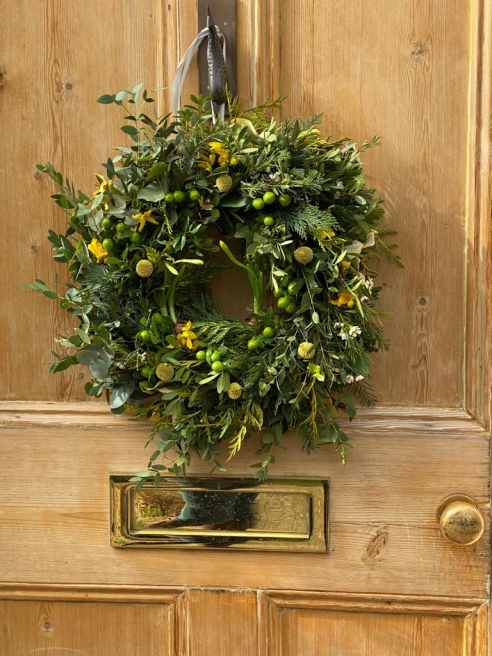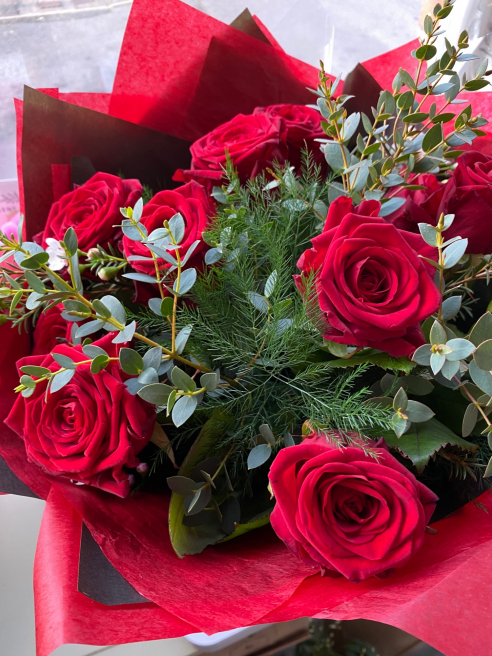 Valentines Day roses - after 1 week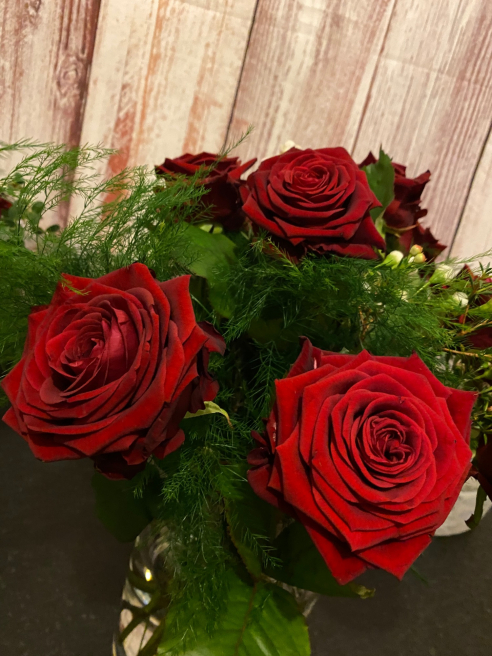 Valentines Day roses - after 2 weeks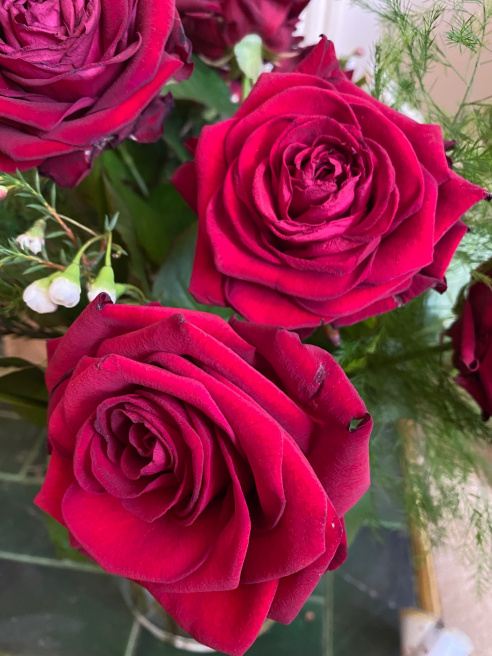 Valentines Day Rose - after 3 weeks !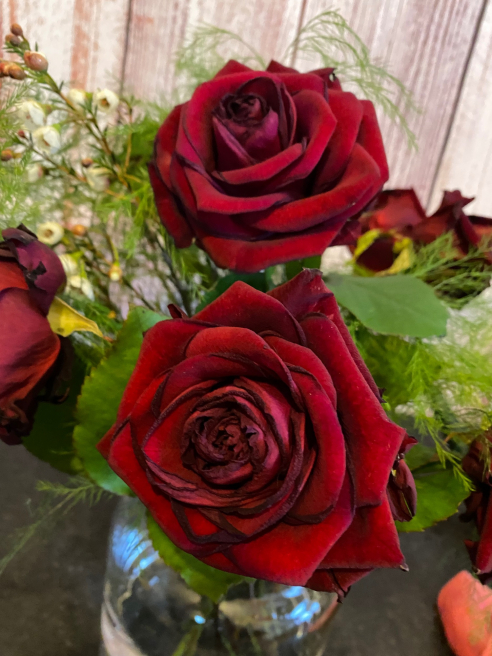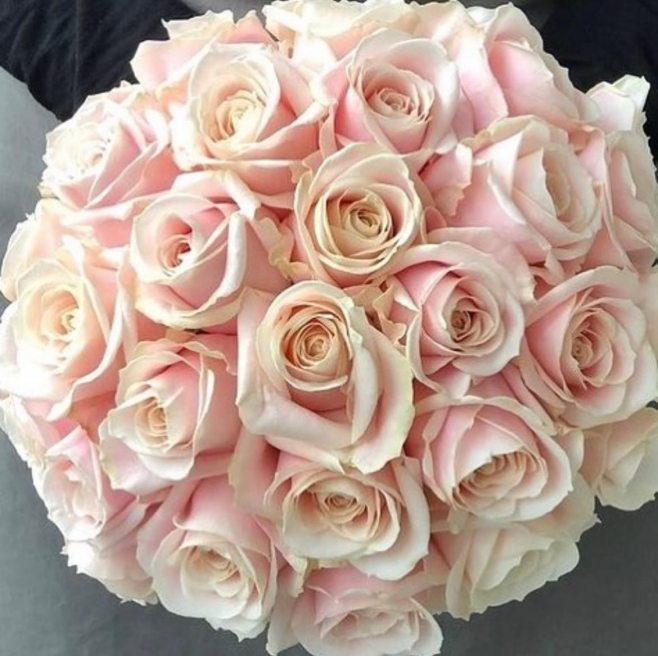 Valentines Day Pink Roses - after 2 weeks !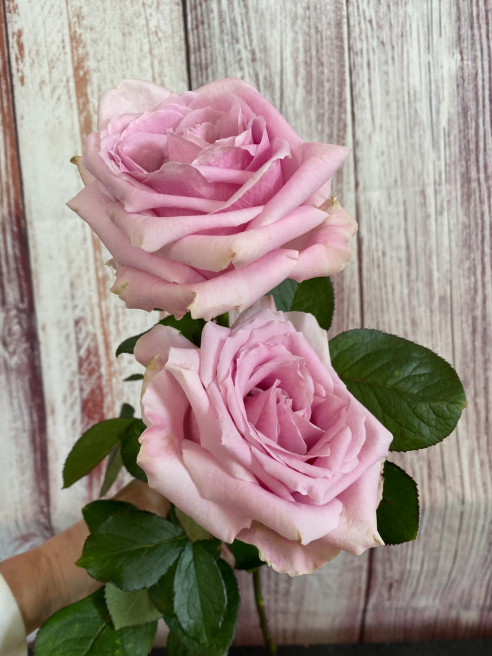 Strawberries 🍓are not in season…
You know when you really fancy some strawberries in January and they are big and dark red and really leafy. They've probably been imported from Spain and when you bite into them they are hard and tasteless and expensive (sorry Spain 🙃)…..
A bit like buying flowers out of season (for the flowers that you can get out of season)
Lilies are an example of being out of season at this time of year; they're not at their best ,expensive, small blooms, blooms opening at different times…need I say more?
We want to ensure you get the best seasonal blooms at the best possible price….so please don't be to disappointed when we say we do not have lilies at this time of year.
masonry_90940-masonry
…and just like that December has been and gone!
Thank you to those that supported a small business and not only purchased their festive florals and table centrepieces, but also for the floral purchases that were made to remember loved ones.
As you know we are primarily a studio based florist working from a dedicated workspace at home. We have been looking for a retail premises, but not quite found the right place…
We have decided to share a retail until at 128 High Street in Lee-on-the-Solent. This not only supports another small business but also give us a high street presence and increased visibility. So thank you to Chaps & Co Hairdressing for allowing us to move in.
Our new High Street home gives us a bijoux retail area and a space to meet our retail and corporate customers as well as our bridal couples.
We will be in our new shop on Fridays and Saturdays…. and in our studio Tuesday to Thursday…however we can pop down if you would like discuss an order or for an arranged appointment.
Here's to 2022 in our new home!
royal_slider_gallery_37940-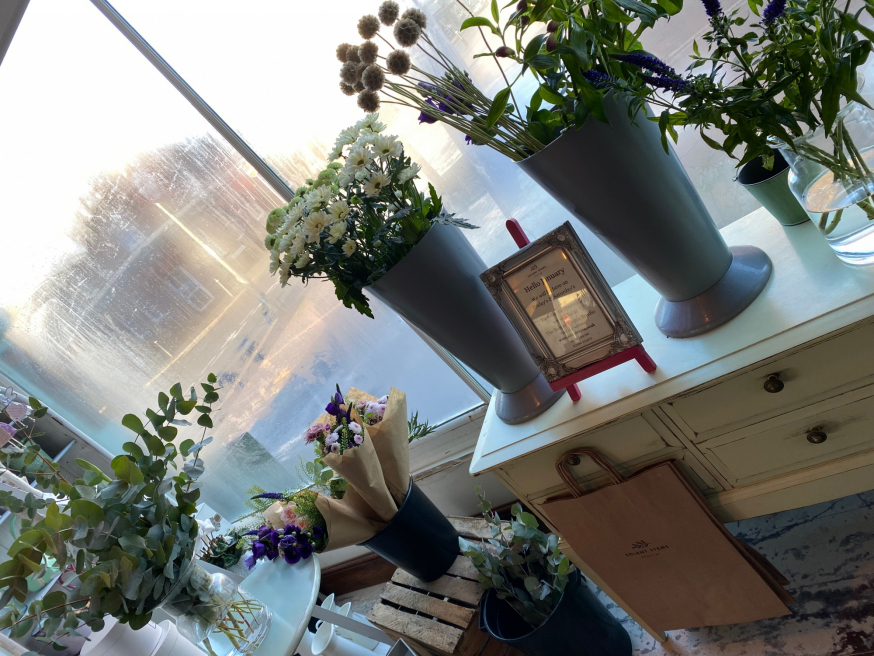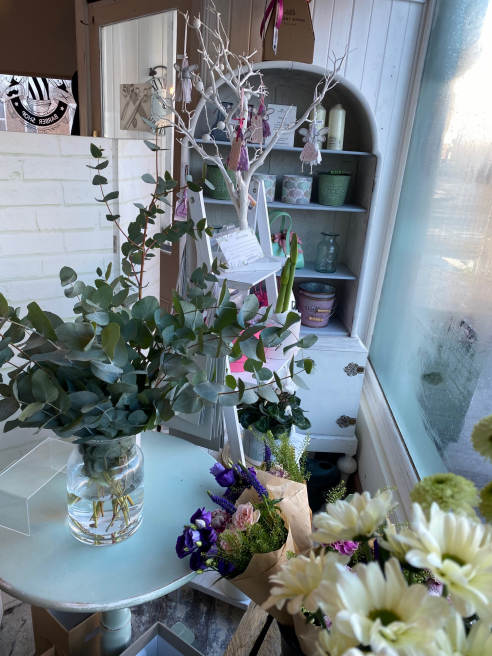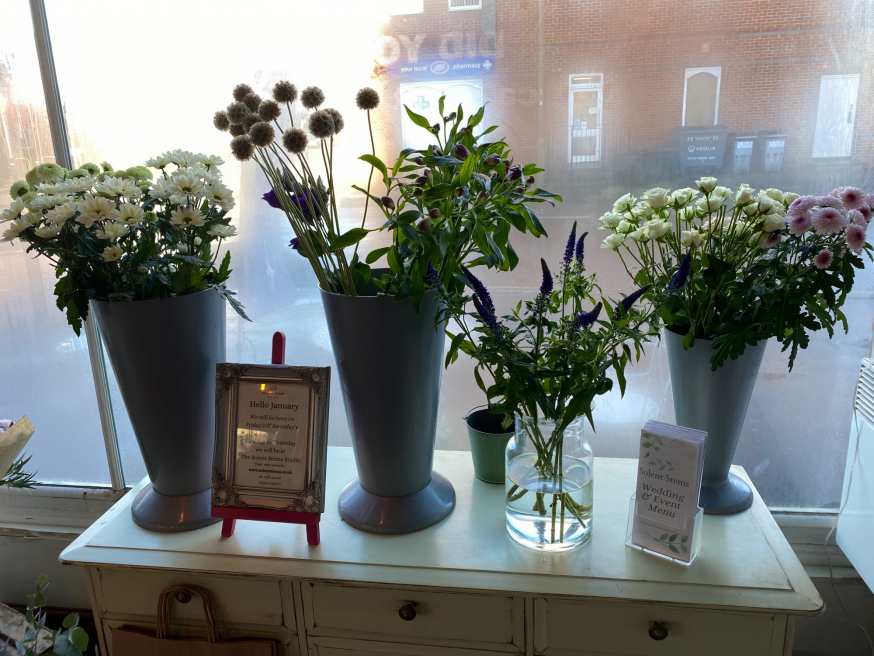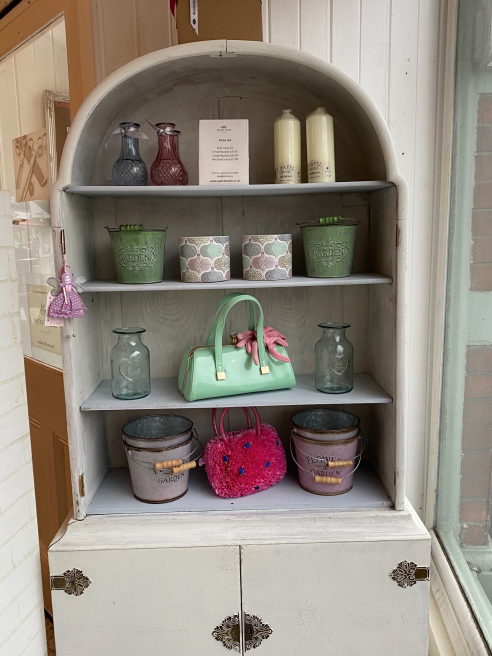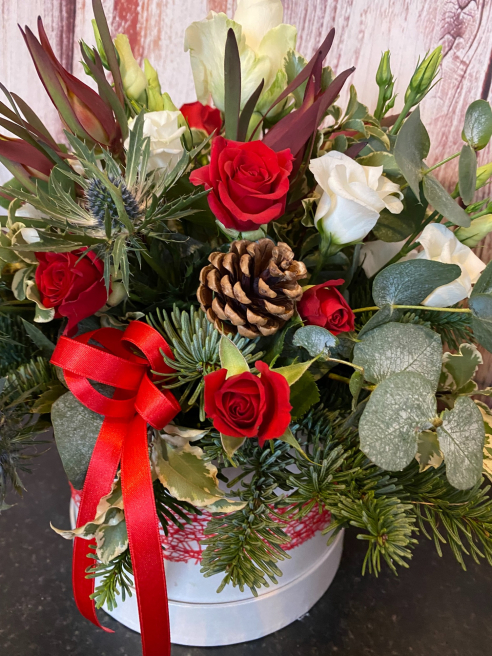 Christmas table arrangement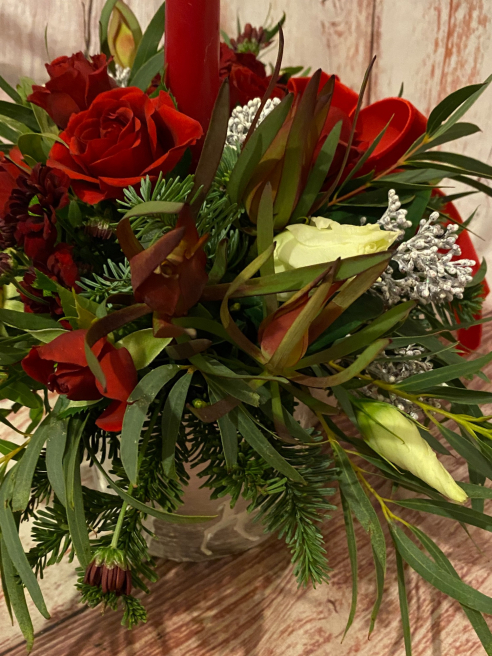 We have had such a busy November; busy preparing for Christmas.
Thankyou to everyone that attended our Christmas Door Wreath Workshops! You all designed some great festive wreaths, using the traditional method using a wire ring and sphagnum moss.
Traditional hand made wreaths backed on moss and covered with backing, will not only keep your wreath fed and moist but also protect your door.
Did you know all of our door wreaths come with care cards?
Following some great feedback, next year we will increase the dates for door wreath workshops and also introduce some Christmas table arrangement & mantlepiece workshop dates !
royal_slider_gallery_20450-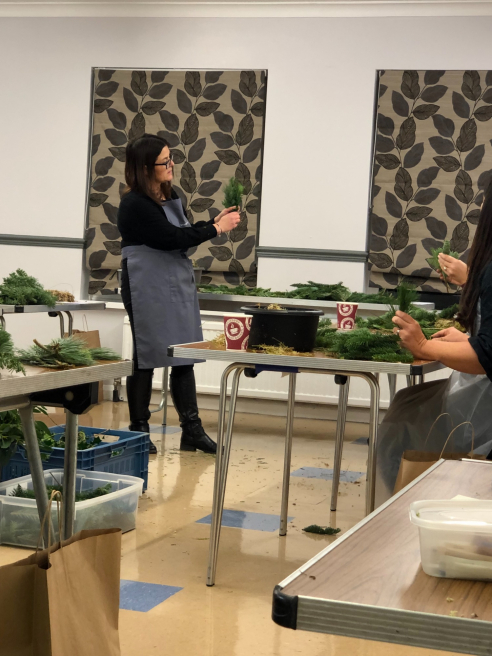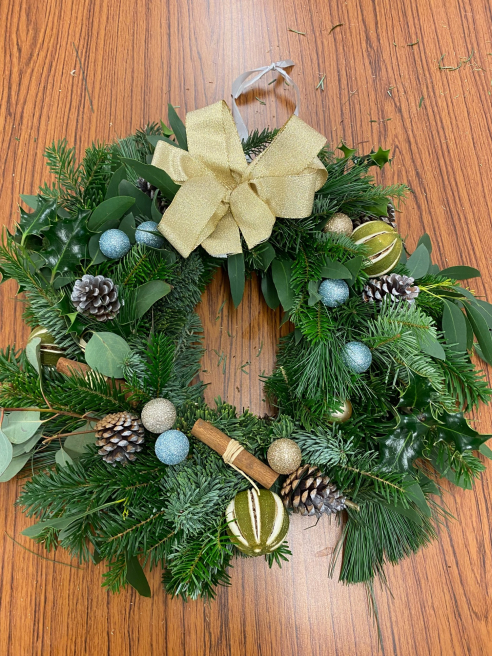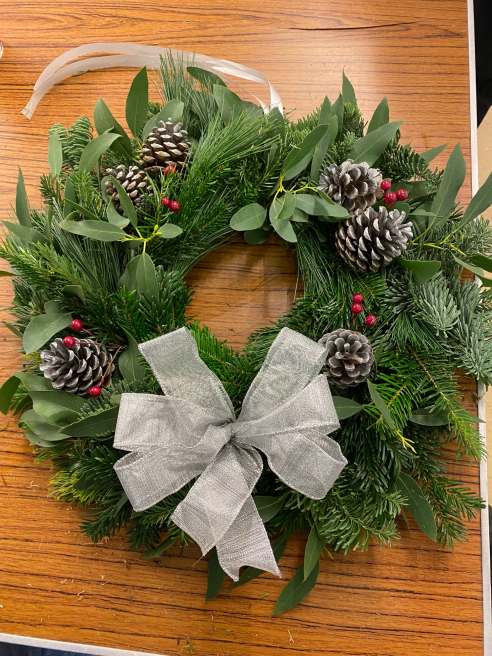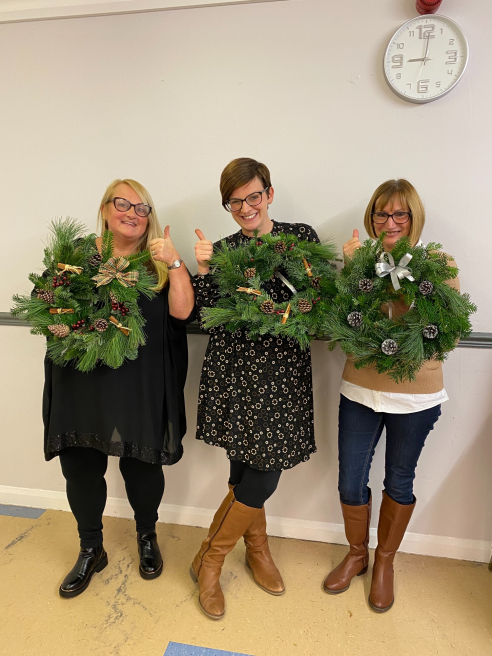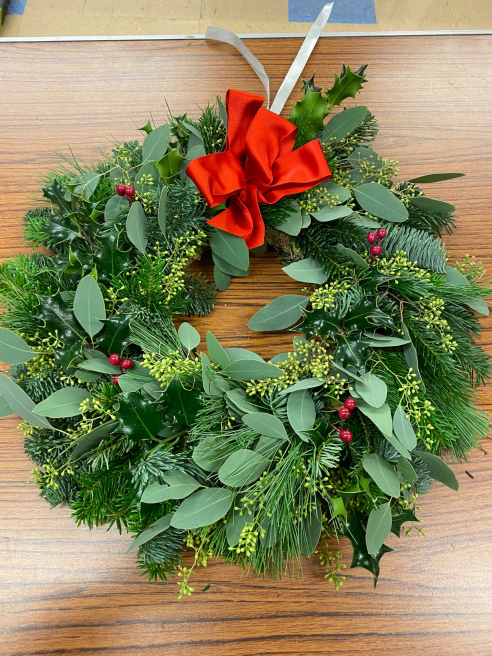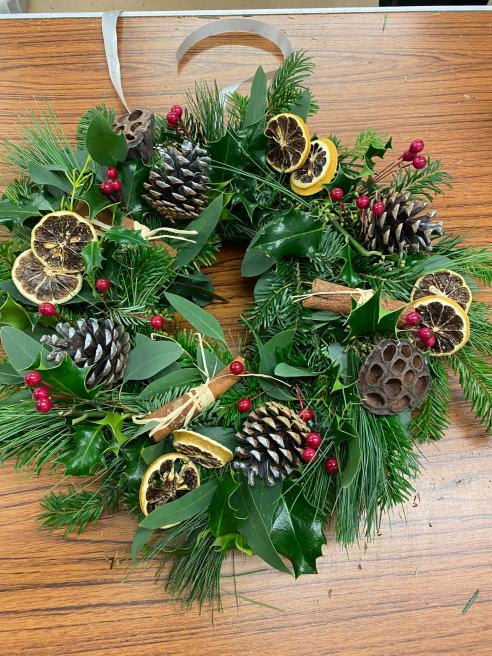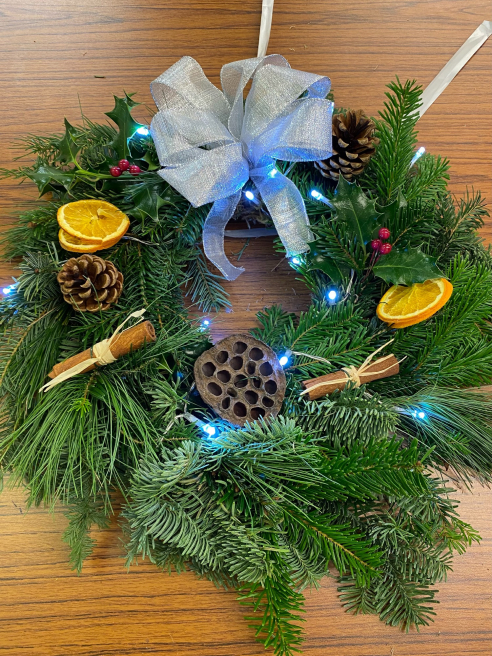 "Winter is an etching, spring a watercolor, summer an oil painting and autumn a mosaic of them all." - Stanley Horowitz
Autumn. The season of warm jumpers, pumpkin spice lattes, falling leaves, and orange foliage. It's no secret that we here at Solent Sterms are very much in love with the season of Autumn, and one of our favourite things about the season to add to the aforementioned list is crisp, fresh autumn flowers.
We would like to thank everyone who joined us on our Autumn Workshops. We hope you enjoyed yourself & learnt something new. During the sessions we used a mix of Autumal foligaes and added in some foraged delights. The Autumnal tones of the flowers were warm and enriching. We look forward to seeing some of you at the Christmas Wreath making workshops, or maybe again in the Spring.
EXCITING NEWS! We will be open daily in December 2021, moving into a premises that allows us more space and a bespoke area for our workshops!
royal_slider_gallery_51720-
Autumn Workshop - Pumpkin Floral Arrangements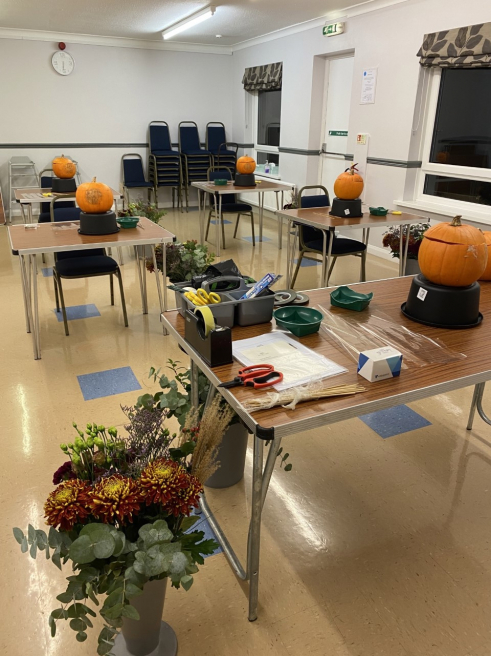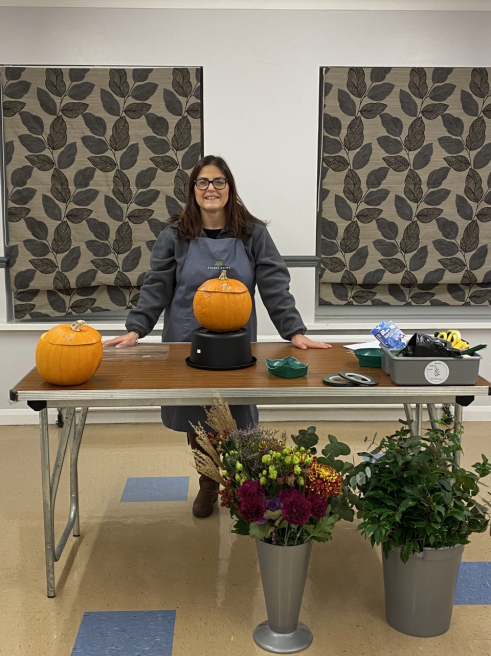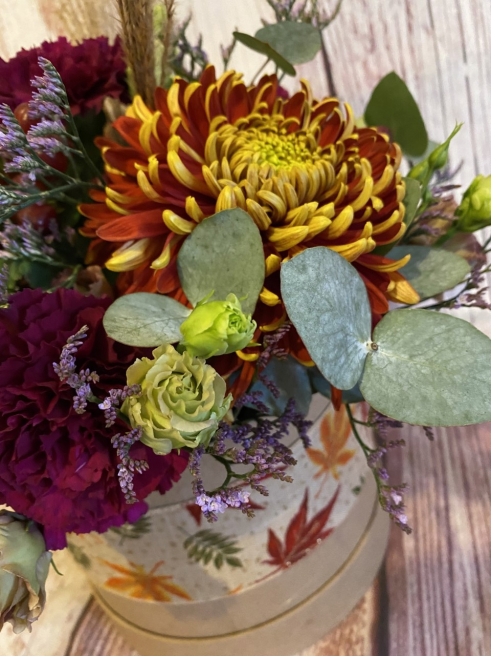 How can it be September already?
We have had another jam packed month! We have been busy freelancing on events and weddings across Hampshire & Dorset with fellow floral designers.
We enjoyed an amazing day at the 'RHS chelsea Flower Show', surrounded by the amazing displays of horticulture. We took a a stroll along 'The Kings Road' and took in the amazing sights of 'Chelsea in Bloom'
...well what a weekend it has been at the 'Lee Victory Festival'
A great weekend of music, displays, parades and much more ! it certainly bought the community together.
...now, remembering that it is September, don't forget to book an Autumn Workshop !
royal_slider_gallery_86370-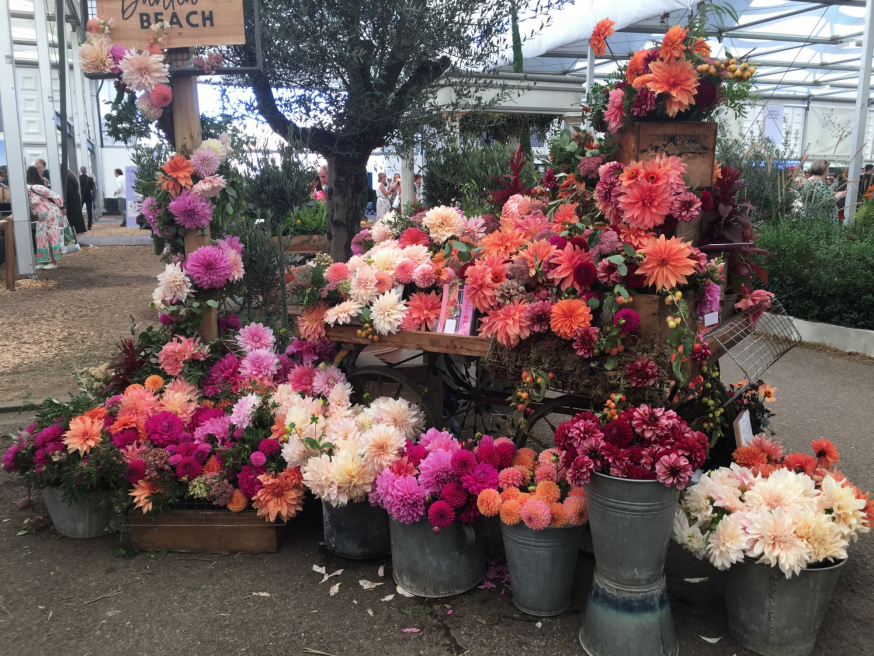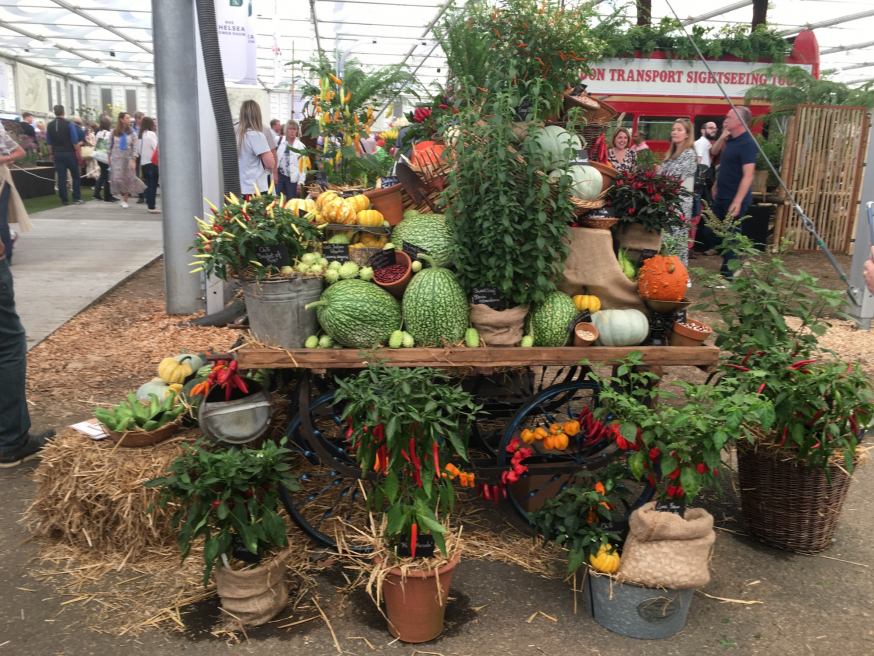 Gladioli in the Pavilion.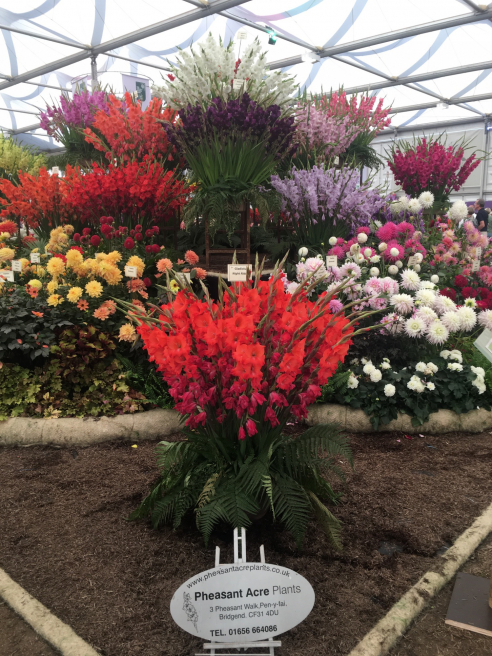 Alstromeria in the Pavilion.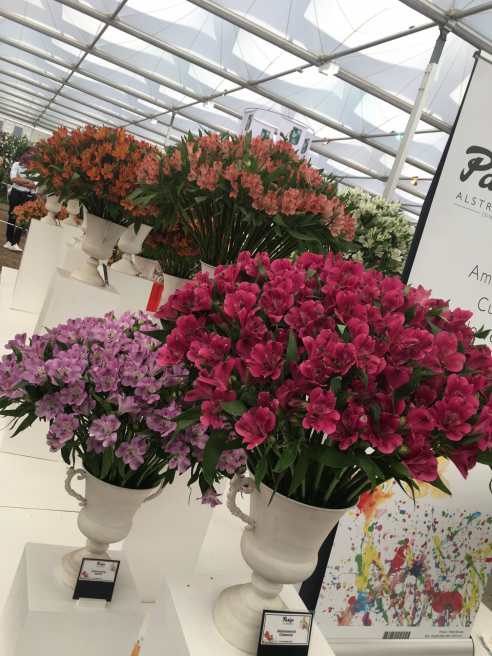 Indian Street Cart at Chelsea.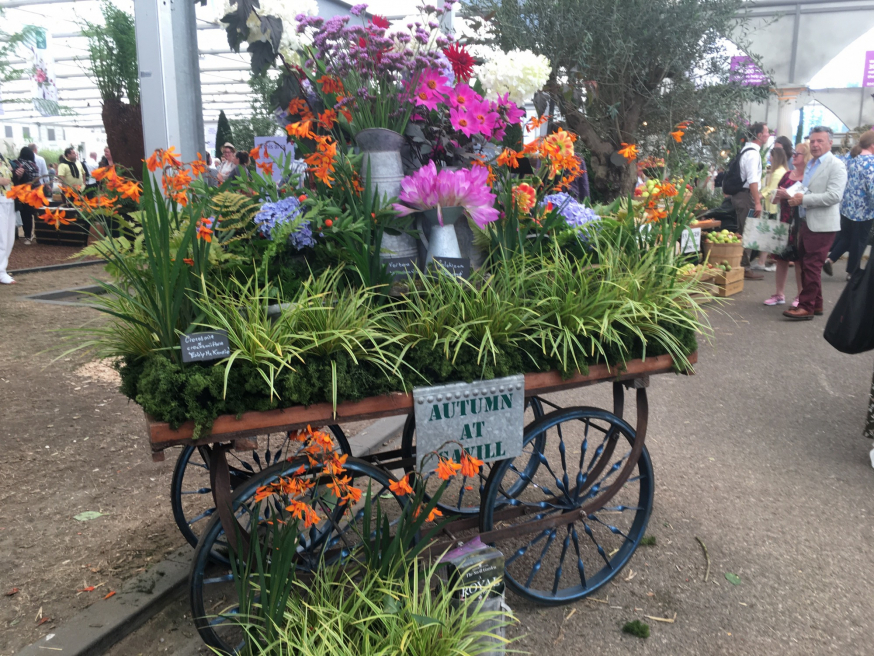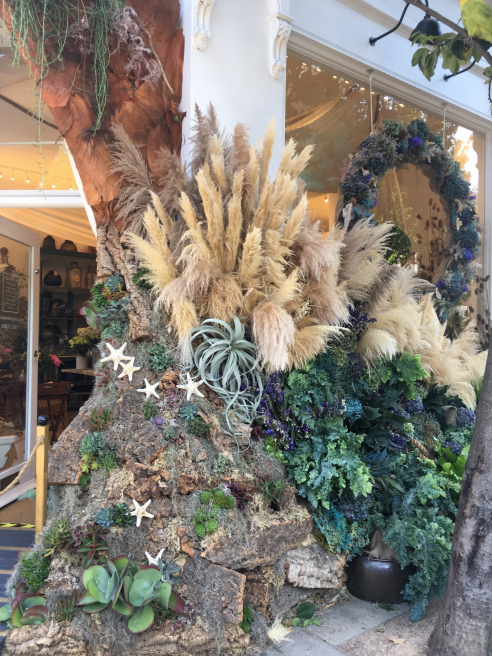 Chelsea in Bloom theme 'Extraordinary Voyages'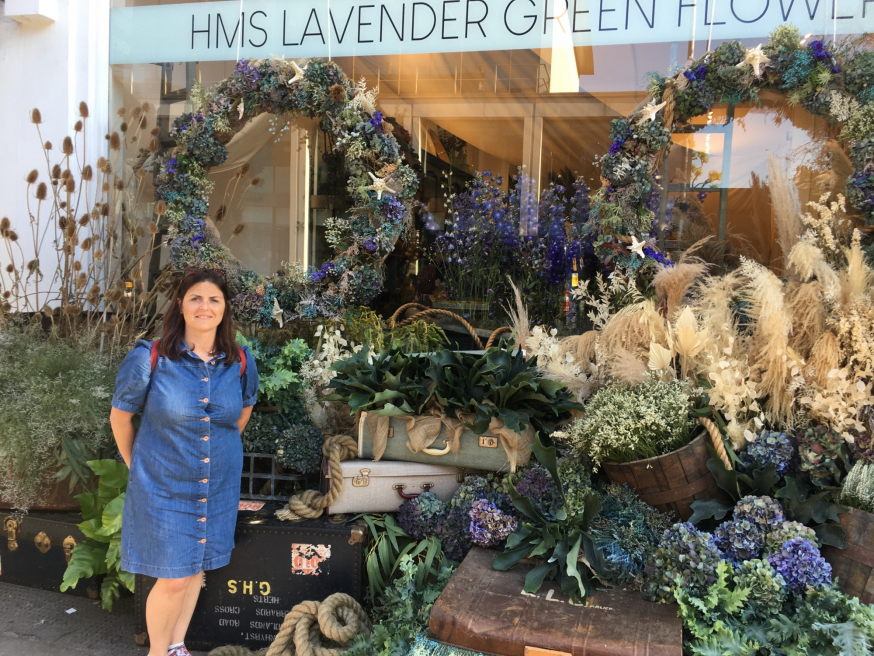 The Kings Road in Chelsea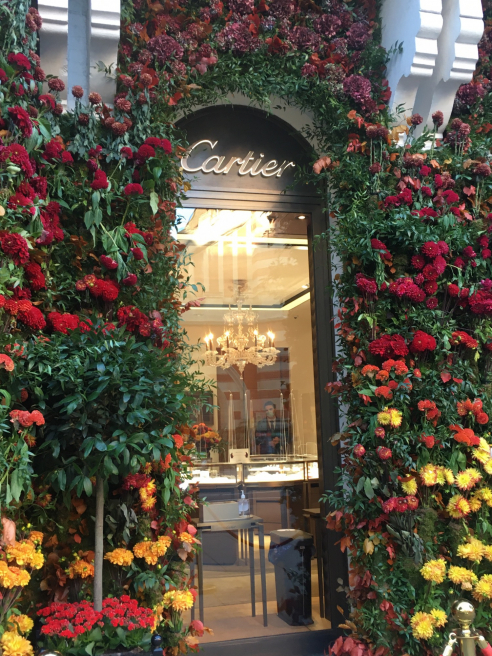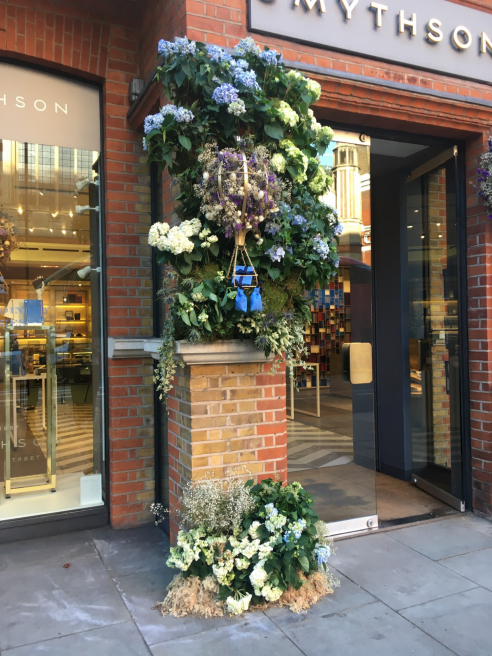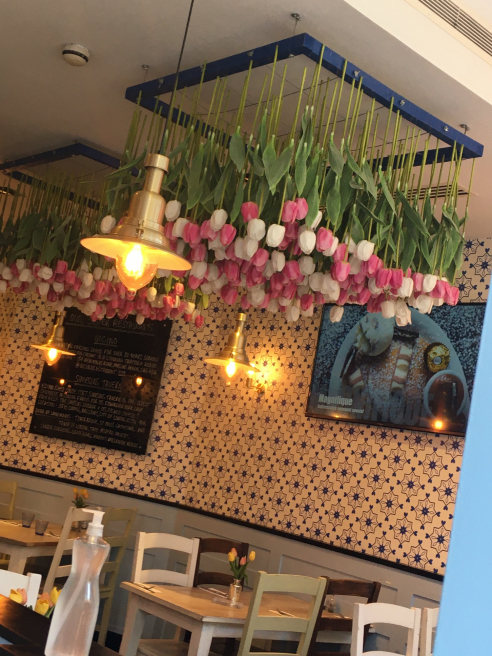 /opt/ft/core/content_blocks/bootstrap/CMSMoreElements/image_left_text_right.tpl.php
Solent Stems Flower Stall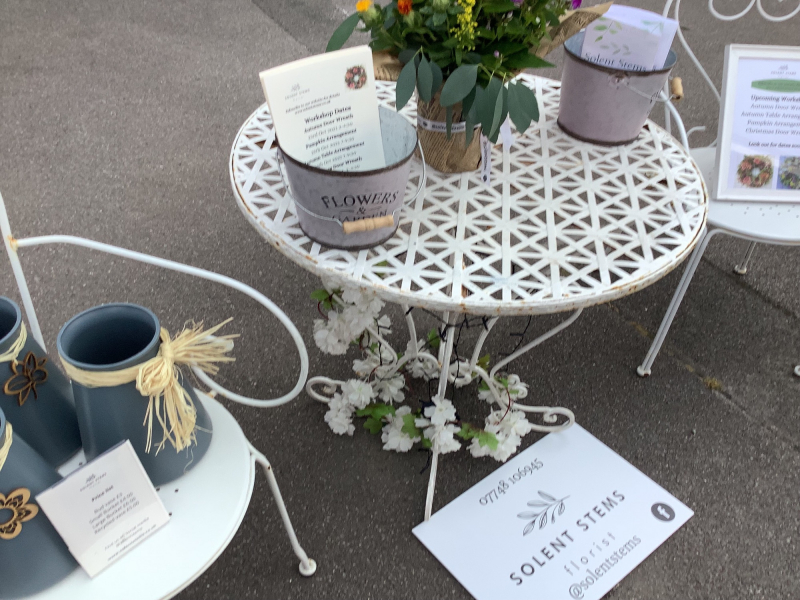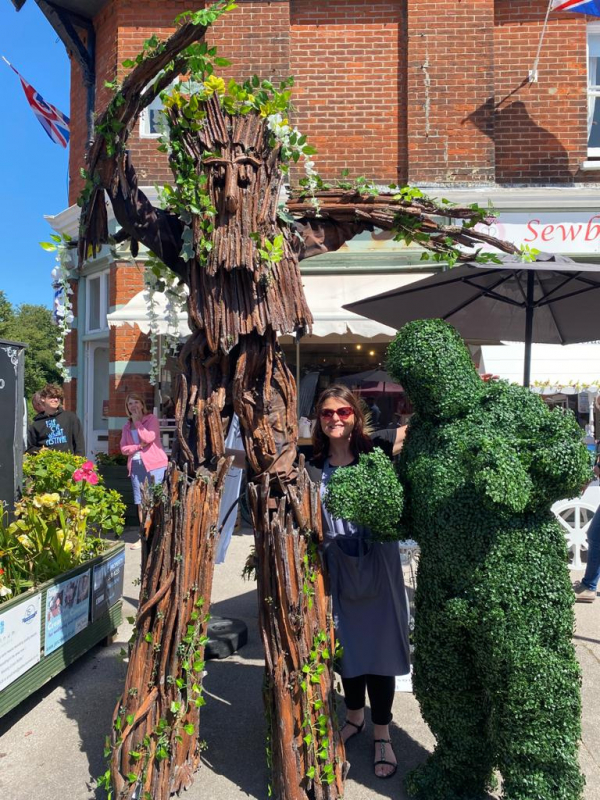 Well what busy month August has been with Events & Weddings including a school prom! we were so pleased to be invited to Bay House School in Gosport, where along with other suppliers, we ensured the Year 11 students were given the send off they truly deserved.
Earlier in the month we were excited to have our flower stall at the 'Summer in Lee' festival, bringing music, food, entertainment and trades to the seaside town, thank you to those who bought blooms from us, chatted to us about our Wedding flowers and also our upcoming Autumn Workshops! Don't forget to book your place! We even managed to get a photo with Tree & Bushy !
Professional Development.
We've not long returned from a few days in Kensington, London; where we attended 'The Judith Blacklock Flower School'
The school is nestled down quaint mews in the heart of Belgravia and emulates quality and style.
We had a great time attending a 'Wedding' Masterclass Workshop.
Not only did we have Judith herself as a tutor, we also had the pleasure of being taught by Dawn Jennings, a successful floral designer from Surrey, who has created designs for Hampton Court Palace and last but not least; Henk Roling, who you may have seen on the Netflix series 'The Big Flower Fight'. Henk is also involved with creating and styling the magnificent displays in the orchid house at Kew Gardens.
Continued professional development is very important to us, it enables us to apply attention to important areas of development and aids any shortfalls in knowledge. It is great to network and collaborate with other professional florists....
By recognising the importance of CPD, will set you apart from others.
royal_slider_gallery_32440-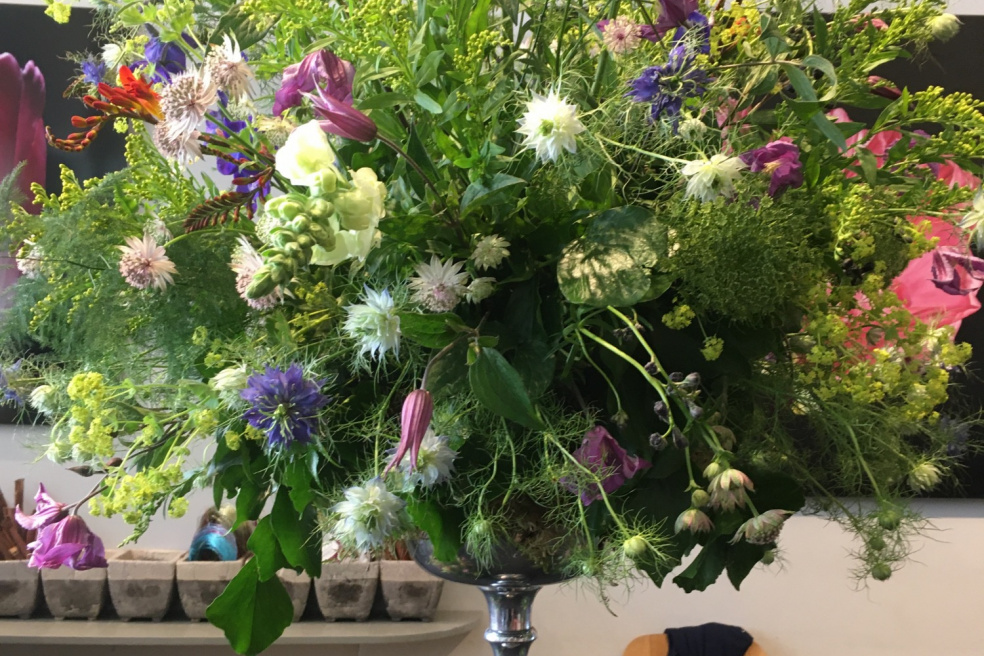 masonry_gallery_47250-masonry
British Flowers Week is the 14th to 20th June.
This is campaign run by New Covent Garden Market
Why not get involved and decorate your windows with British flowers in your home or places of work; preferably where passers-by can enjoy them. Whether it's with a single stem, a bouquet made from garden flowers or a spectacular display, a decorated window with show support for the British flower industry this June.
#BritishFlowersWeek
/opt/ft/core/content_blocks/bootstrap/CMSMoreElements/image_right_text_left.tpl.php
Wilting Hydrangeas?
How to Revive Wilted Hydrangea....
We've all been there. We receive a pretty bundle of fluffy hydrangea blooms, get them into a vase, only to find that they are soon droopy and sad-looking. What should have been days of enjoyment turns into a sad reminder of what could have been!
Why Are My Hydrangea Wilting?
This might be a loaded question! Obviously your hydrangea could wilt for a multitude of reasons, whether they are plants in your garden or in a vase in your home. However, I think it helps to have some basic background on hydrangea as a whole. First of all, did you know that their very name originates from Greek and translates to "water vessel"?
Yes, even when they are in a bucket or vase of water, they might need MORE water !
First, re-cut your stem at a deep angle. This creates more of an opening for the bloom to soak up more water!
Remove all the leaves! However, the foliage of the hydrangea actually steals the water from the bloom itself. You want to force all the water into the bloom.
Fill your sink or a deep bowl with water.
Dunk the heads of the hydrangeas right under the water. Leave them for at least 15 minutes!
When you remove them from the water, gently pat them dry with paper towels.
Place in a vase filled with fresh water.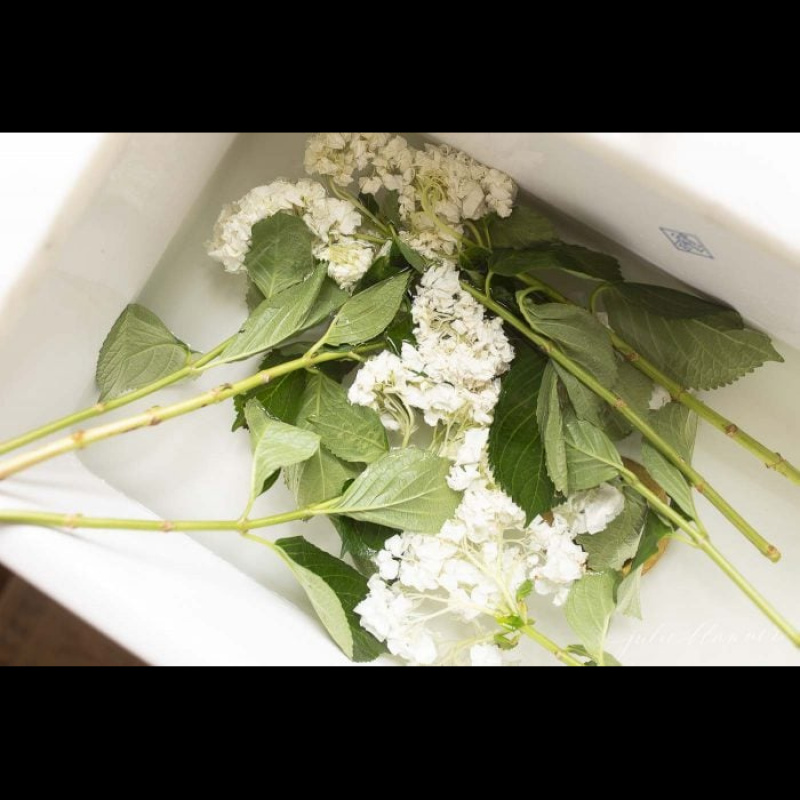 Wedding Bouquets made easy..
Try to choose your wedding dress before your flowers
When you meet your florist for a consultation, remember to bring a picture of your dress. The design of your bouquet is completely dependent on the style, shape and detail of your dress. I think the key to bouquet design is that it doesn't drown you, hide the silhouette of the dress or unbalance the line
Consider the shape and size of your bouquet carefully
Do not opt for a trailing bouquet if the feature detail of your dress is on the skirt, but if you have a long train or bustle at the back of your dress you might want to balance the look with a more dramatic bouquet. Do not hide your waist as this is likely to be your narrowest part, so make sure the bouquet is much narrower than your waist.
Whilst bouquet fashions change overtime, the most important thing is that it works with your dress but doesn't drown you or hide the beautiful details.
Find out what flowers are in season on your wedding day
Some flowers just aren't available at certain times of the year (or are very expensive) so make sure you take this into consideration when choosing which flowers to incorporate into your bouquet.
Consider the exact colour of your wedding dress
Colour is key, particularly with whites, ivories and creams. There are so many different shades, your florists can recommend the right type of bloom to work well with the exact colour of your dress, and to compliment your bridesmaid's dresses. Remember to take swatches if you have them.
If you are having your dress made or altered, ask the dressmaker if you can have any spare material that your florist can use to wrap around the stems of your bouquet, you then have the perfect match.
Make it personal
Try to incorporate flowers that might have a personal meaning to either you or another family member.
How to hold your bouquet
When you are nervous before your wedding and hold your bouquet for the first time, most brides tend to hold their bouquet with two hands and carry it quite high which immediately lifts the shoulders up. This tends not to make a great picture, particularly if you are wearing a strapless dress.
Choose a comfortable bouquet (you will be holding it all day, after all!)
Also remember that your bouquet needs to be really comfortable to hold so don't opt for anything that is going to be awkward to carry and make you hunch your shoulders or stand lop sided.
Make it picture perfect
Pictures of your bouquet are lovely to have so make sure you ask your photographer to do some close ups. Bouquets photograph particularly well in baths, propped up in pretty chairs or if you can bear to put your bouquet down when you are ready to go into your wedding breakfast, placing it to the side of your wedding cake makes a beautiful picture.
Keep your bouquet looking fresh into the evening
If you have a hand tied bouquet, you are likely to be able to refresh it at the end of the day by cutting an inch of the stems and popping it into water. Perhaps a job for your mum or friend.
March into Spring....
With the cold winter months coming to an end and the temperature beginning to rise, March sees bulbs springing into life and adding a pop of colour and the feeling of spring. It is an exciting time for gardeners with garden centers and nurseries filling their shelves with bright and cheery spring flowers and there is a huge variety to choose from. When I worked in the garden centres this was considered the calm before the storm!
This month is incredibly busy with Mother's Day, the Spring equinox and rolling into an early Easter.
Friday March 12th is 'Plant a Flower Day' the day to participate in planting a flower. Each year this day is dedicated to the planting of flowers and looking forward to the spring season. Flower gardening has become a hobby for many, young and old, and National Plant a Flower Day is a start to the new season each year.
Vases and vessels.....
If you enjoy having fresh flowers at home here are some of the key types of vase you might want to consider owning.
Bottle neck vase
The narrow neck will securely support stems and branches, preventing them from flopping over.
Perfect for: magnolia, pussy willow, blossom, catkins, poppy seed heads.
Round or oval vase
This is preferable to a perfectly round vase. It means that the stems do not need to be cut so short, and your flowers will not flop out to the sides leaving a gaping hole at the centre of the arrangement
Perfect for: tulips, peonies, roses and hydrangeas.
Tall rounded vase
A tall rounded vase is ideal for creating large show-stopping displays for parties or events, or for making a welcoming statement in a hallway.
Perfect for: lilies, delphiniums, eucalyptus.
Bud vase
Small bud vases are designed to hold just one single bloom or a cluster of smaller flowers. Place one on your bedside table, bathroom or cloakroom to brighten up simple everyday moments.
Perfect for: Single blooms or delicate sprigs from the garden - try roses, anemones, muscari or ranunculus.
Tapered vase
Spring flowers like daffodils, hyacinths and tulips, all of which have fairly thick stems, will look good in a slightly flared vase. It tapers downwards so that the stems are held in place at the base while the blooms burst out on display over the rim.
Perfect for: hyacinths, tulips or daffodils.
Posy vase
Large displays of flowers can get in the way of conversation and interaction so a small posy vase is sometimes a better option.
Perfect for: spray roses, sweet peas, garden cuttings, wild flowers.
So not be afraid to mix and match. Different sized vases will look great grouped together for extra impact. A tiny bud vase of spray roses next to a generous bowl of these wonderful parrot tulips.
Flowers do indeed soothe the soul....
Flora and fauna can improve your mental health.
Being surrounded by nature has long been known to boost our mood and ease stress, but what if you could mimic that soothing vibe at home or the workplace? Filling your house with flowers could be the secret to improving your mental health.
As a florist and ex garden centre manager and "Having grown up in a horticultural minded family, being taken to our family allotment and watching Gardens World every Friday", I've been surrounded by flowers and plants all my life and have first-hand experience of how they lift the mood of everyone they surround. There is a consistent link between exposure to flowers and plants and positive psychological health. A walk through a country park, back to basics with your senses embracing nature maybe just what the doctor would order.
Flowers and plants do more than just brighten your room, they can have an uplifting and brightening effect on your mood too. Research has shown that the impact can last for days, proving much more powerful than a bar of chocolate.
Whether in the workplace or in a home office, flowers and plants are proven to improve performance. Enthusiasm, energy and job satisfaction are all reported side effects.
Fresh flowers can ignite creativity. Inspiration, new ideas and the ability to problem solve are all proven, positive effects of plants and flowers in the workplace, generated by a boost in mood and general happiness.
Flowers may indeed soothe the soul…
/opt/ft/core/content_blocks/bootstrap/CMSText/content.tpl.php